VEPAC-III-T Vehicle Electrical Power Analyzer
The very best car/truck 12/24 volts vehicle electrical power analyzer today, our unique system and method of determining battery and vehicle electrical power performance data, such as battery cranking power index(CPI) and  reserve cranking capacity (RCC), are in this intelligent and comprehensive handheld analyzer, made in Singapore with our latest patented technology.
VEPAC-III-T provides dynamic battery and vehicle electrical power performance data which are critical to vehicle operations. It has many functions and advantages that nothing else comes close.
Whether you are doing deep cycle battery maintenance, automotive repairs, battery trouble diagnostics, rebuilding or refurbishing sealed/unsealed lead acid battery, checking 12/24 volt battery state of charge or using it as a 24 volt voltmeter gauge, VEPAC-III-T is a complete diagnostic battery analyzer for the job.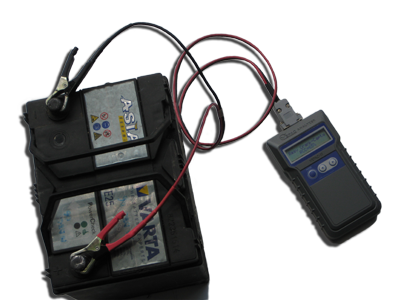 For system features, please see VEPAC-III Vehicle Electrical Power System Analyzer Summary.